Can our thoughts and feelings really miraculously heal, or slowly destroy our physical health and well being? Join us as we interview top researchers, best-selling authors, and field experts about the astonishing ways the mind can affect the body. Powered by Curable, an online program that uses mindbody techniques to relieve chronic pain.



Episode #21 - Minisode: Free Guided Meditation for Chronic Pain Relief
This guided meditation will help you witness the way that your body stores emotion and stress. You will be guided to connect the physical sensations in your body with the thoughts, feelings, and memories that may be keeping these sensations stuck. This awareness provides a great foundation to work through the core issues that may be contributing to your experience of physical pain. This 15-minute guided meditation is a part of the Curable app. See more info here. »
Episode #20 - Pain Science Made Simple (Jim Heafner, PT, DPT, OCS)
What does making a free-throw have to do with chronic pain? Quite a bit, actually. Jim Heafner, Doctor of Physical Therapy and co-author of the new ebook "Sticks and Stones: A Collection of Analogies and Stories to Better Understand Pain," joins us to explain how pain becomes wired into your brain and nervous system, and how you can teach your body to break the habit. Read an excerpt here »
Episode #19 - Minisode: Kate's Recovery Story
One morning, Kate woke up with a pain in her neck. She didn't think much of it until the symptoms started to spread to all over her body. Over the course of a year and a half, Kate experienced the sensation that something was stuck in her throat, lost range of motion and sensation in her left arm, lost the ability to grip with her left hand, experienced burning and tingling, suffered an ocular migraine, and was left unable to perform everyday tasks. Doctors hypothesized that it could be a brain tumor, a dental issue, or carpal tunnel syndrome, but tests kept coming back negative. At her wit's end, Kate finally found a doctor who listened to her and an app that supported her needs. That was the beginning of a healing journey she never thought possible.
Episode #18 - How We Built the Curable App (Part II of the Curable App Founders' Special)
Is it possible to help people reduce chronic pain just by using an app? The co-founders of Curable were hopeful that the answer would be "yes" - and it was. This episode continues our story as we follow John, Erich, and Laura in their quest to increase access to the tools and techniques that freed them from years of pain. Hear about how Curable got started, how it's evolved, and how relapses of pain can be transformed into helpful reminders. Read an excerpt here »
Episode #17 - Pain is the Worst (Part I of the Curable App Founders' Special)
In the years before the Curable App was born, its three founding members were plagued by dozens of unexplainable symptoms and chronic ailments. They spent years of wasted time, money, and effort searching for answers before finally being led to an approach that would eventually transform their health, mindset, and careers. On this episode, all three founders share their unique experience with pain and journey to recovery from a wide range of symptoms, including migraine, back pain, degenerative disc disease, repetitive stress injury, hand pain, neck pain, sciatica, knee pain, foot pain, lyme disease, fainting spells, tinnitus, and more. Read an excerpt here »
Episode #16 - Life After Opioids: How Pain Can Improve Without Pills
After fighting her own battle with chronic pain at a young age, Dr. Beth Darnall is on a mission to provide people in pain with the answers and access she wishes she had all those years ago. These answers, she believes, don't lie in pills, but in the human brain. Darnall is currently leading a $9M research award to find effective strategies for tapering off opioids and to validate the psychological interventions she believes can help many of those who suffer. Join us as she offers advice for pain sufferers, providers, and payers on how to move forward from the opioid epidemic, and reduce pain safely. Read an excerpt here »
Episode #15 - Why Spinal Surgery Doesn't Solve Back Pain (According to a Spine Surgeon)
"We generally don't know where back pain comes from. We do know very clearly that disc degeneration has nothing to do with back pain. So arthritis, bone spurs, bulging discs, herniated discs, ruptured discs… disc degeneration has nothing to do with back pain. And this is where spine surgery, probably 70% of it, should not be done. Yet we are doing probably 400-500 thousand [spinal] fusions this year for back pain." Read an excerpt here »
Episode #14 - Physical Therapy Begins In The Brain
Why do we look at medical imaging to determine the cause of someone's pain, even though research has proven that there's no correlation between the two? Why do most clinicians still recommend opioids and injections before trying a few simple breathing exercises? These are the kinds of questions Dr. Tim Flynn has thought about for years, and the kind of practices he's trying to change. Join us as Dr. Flynn, a widely-published physical therapist and host of the podcast "Pain Reframed," shares the secret to his practices's success: believing in your patients. Read an excerpt here »
Episode #13 - We're All Just A Bundle Of Neural Pathways
Alan Gordon has spent his entire career helping people to overcome pain they've been told is incurable. How? By looking at it from a different perspective: as a neural pathway problem. His approach has been successful enough to build the foundation for the Pain Psychology Center: a Los Angeles-based treatment facility that employs 19 therapists. But before Alan treated these incurable pain conditions, he lived through them. 22 different types of unexplainable symptoms, to be exact. Join us to hear more about Alan's personal struggles with pain, how he helps his patients through their symptoms, and upcoming research that may change the way the medical system approaches pain. Read an excerpt here »
Episode #12 - Stumped: A Double-Boarded Physician's Quest to Cure Her Chronic Pain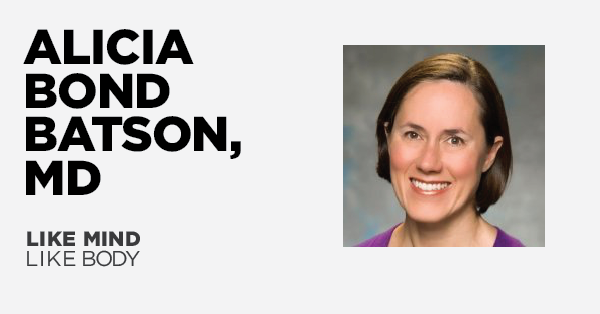 When a double-boarded physician developed pain conditions so severe she couldn't lift a dinner plate, she thought her career was over. For a full decade, she was out of a job, living in pain, and searching for answers in every corner of medicine. Join us as Dr. Alicia Bond Batson shares the story of how she found a solution in an unlikely place: her own brain. Read an excerpt here »
Episode #11 - Susan vs. Migraine: One Woman's Life-Changing Journey With the Curable App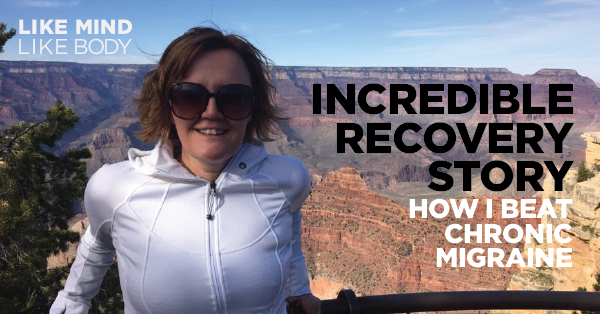 San Francisco attorney Susan Brown battled migraines since junior high. After countless rounds of Botox, a weeklong inpatient hospital stay, nerve blocks, triptans, and just about every other migraine treatment on the market, she had given up hope that anything would work for her. Then one day, during an intense Googling session, she found her way to Curable. This is the story of what happened next. Join Susan for an uncompensated, unfiltered review of using the Curable app for migraines. Read an excerpt here »
Episode #10 - Minisode: Man Down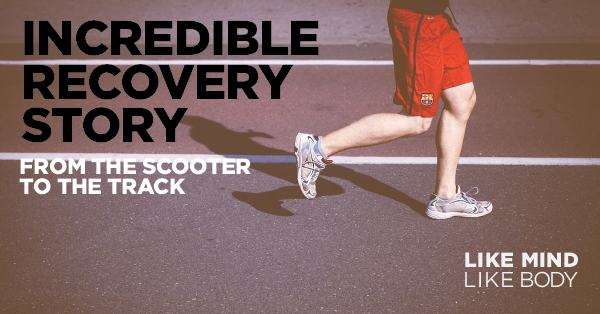 In his mid-thirties, Aaron led a pretty normal life - he was married with kids, an active runner, and the breadwinner of his family. Then one day, all of that changed. A mysterious pain appeared in his foot, and quickly led to a string of doctor visits, incurable diagnoses, painful injections, and talks of surgeries. Within a span of six months, Aaron started using a scooter for mobility. Join us as Aaron shares his long journey of physical pain, anxiety, depression, recovery, and hope. Read an excerpt here »
Episode #9 - The "Giver's Glow": How Volunteering Can Improve Your Health (Dr. Stephen Post)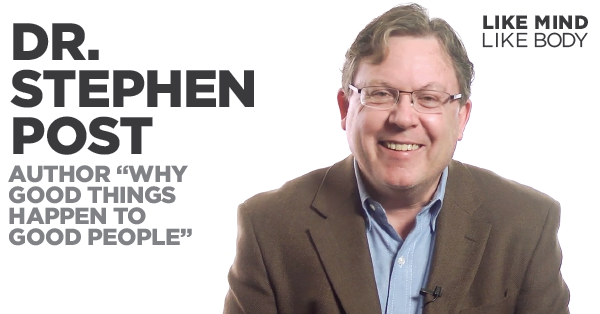 Is giving really receiving in disguise? According to Dr. Stephen Post, best-selling author of "Why Good Things Happen To Good People," that's usually the case. He says we're biologically hard-wired to flourish when we're contributing to the community, and the research backs him up. Join us as Dr. Post discusses the health benefits of giving, how much is too much, and why the rules are different for people in caring professions. Read an excerpt here »
Episode #8 - Unraveling the Mystery of Fibromyalgia (Howard Schubiner, MD)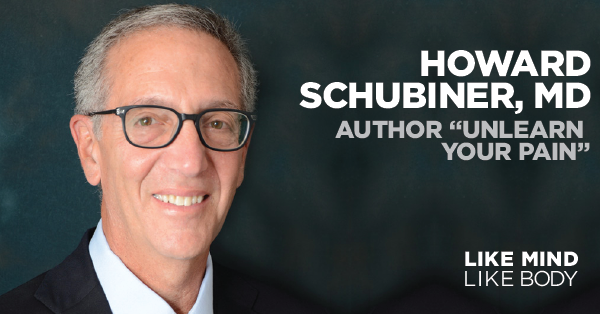 Dr. Howard Schubiner has appeared on the list of Best Doctors In America three times - and there's a good reason why. Patients flock to him from around the country to get simple, straightforward answers to chronic aches and pains that baffle most physicians. Fibromyalgia, chronic widespread pain with no evidence of structural tissue damage, ranks near the top of that list. Dr. Schubiner joins us to explain his understanding of fibromyalgia, and why he thinks his methods have produced results where even the most cutting-edge drugs have failed. Read an excerpt here »
Episode #7 - Here's Why Your Diet Isn't Working, According to Science (Dr. Alia Crum)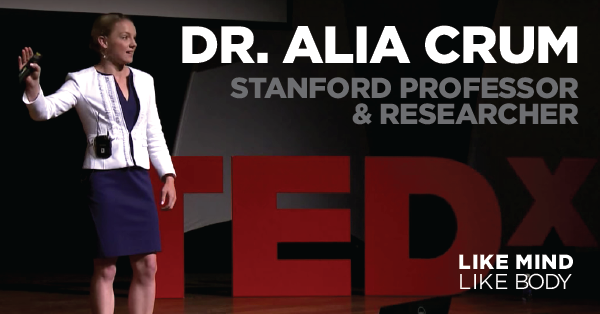 Why do diets make you feel so hungry? Why do some people only lose weight when they stop counting calories? How come you can exercise just as much as your peers, but not see the same results? Stanford professor and mindset researcher Dr. Alia Crum has been focused on answering these questions for the past decade. Join us as we investigate just how much of an impact our thoughts and feelings have on the effectiveness of diets, exercise, trips to the doctor, and more. Read an excerpt here »
Episode #6 - From Medical Mystery to MD: How Dr. John Stracks Was Saved By Sarno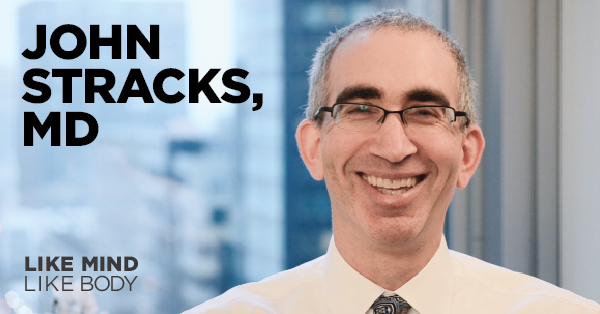 Before he was a doctor, John Stracks was the medical mystery no one could figure out. With neurological symptoms extending all across his body, he was desperate for anything that would work. After finally finding a surprising cure, he became obsessed with helping others who seemed "incurable" through the same techniques that he used. Join us as Dr. Stracks reveals his personal journey from patient to MD, and provides insight into why his methods have taken some time to gain popularity. Read an excerpt here »
Episode #5 - Writing to Heal Your Life (John Evans)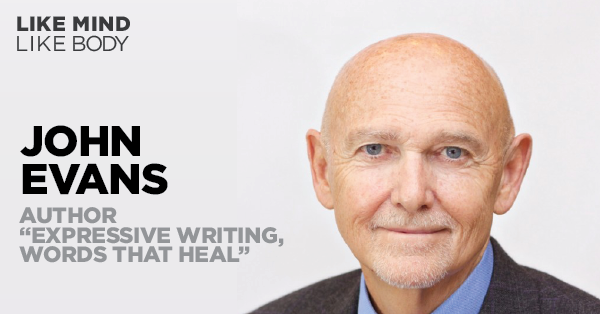 John Evans knows first-hand how transformative a few writing sessions can be to someone's physical and mental health. 13 years ago, he picked up Jamie Pennebaker's hallmark book Writing to Heal and used it to navigate his life's biggest challenges, including a struggle with PTSD and an advanced cancer diagnosis. Today, he's devoted his life to helping others transform their lives the way he has. He runs a 6-week intensive writing program, and even ended up co-authoring a book with Jamie Pennebaker called "Expressive Writing: Words that Heal." Join us as he explains the connection between our words and our health, and gives tips on how to use expressive writing effectively. Read an excerpt here »
Episode #4 - What a Pain in the Brain! (Neuroscientist Dr. Tor Wager)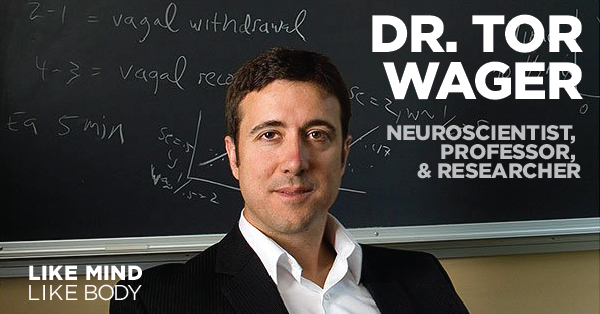 "What does it matter what we think?" That's the question Dr. Tor Wager has spent years in the research lab trying to answer. Now, as Director of the Cognitive and Affective Neuroscience Lab at CU Boulder, he uses brain imaging studies to understand the neural connection between our thoughts, feelings, and physical pain. Join us as he breaks down the placebo effect, explains the neuroscience of chronic pain, and shares stories of just how powerful the mindbody connection is. Read an excerpt here »
Episode #3 - Forgiveness Is Not What You Think It Is (Dr. Fred Luskin)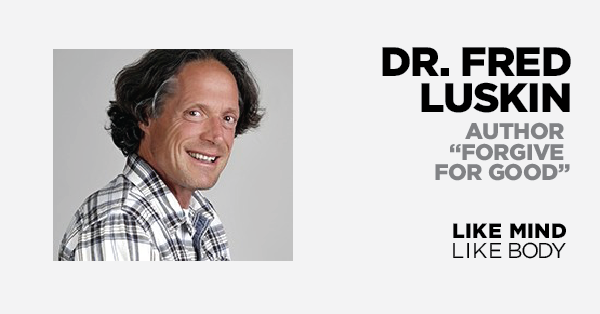 Forgiveness is not the same as reconciliation. It's not the same as justice or vengeance. So what on earth is it? After years of personal struggle with an unforgiving heart, Dr. Fred Luskin knew something had to change. Today, he serves as the Director of the Stanford University Forgiveness Project, and author of several books on forgiveness. Join us as Dr. Luskin explores the meaning of forgiveness, and explains how to develop it as a skill, take back your power, and restore your physical health. Read an excerpt here »
Episode #2 - Even Yoga Masters Break Down Sometimes (Leslie Kaminoff)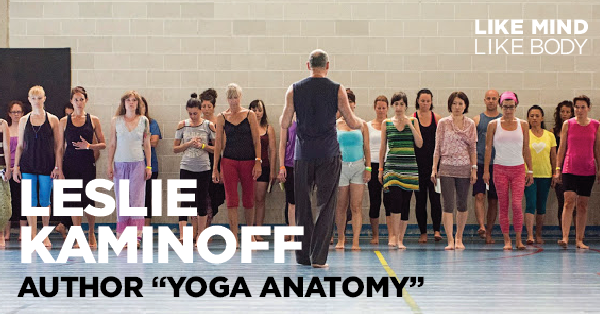 Leslie Kaminoff has been an internationally recognized yoga and breathing expert for decades. So what happened when he lost his breath for six months? When he lost control of his body? When he lost touch with his emotions? Join us as Leslie recounts his deeply personal journey to "mastery," and shares what he's learned about life, yoga, and the power of breath. Read the full transcript »
Episode #1 - Your Parents Might Be the Reason for that Pain in Your Butt (Dr. David Clarke)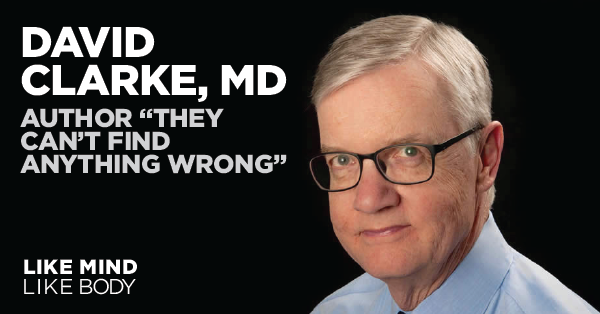 Dr. David Clarke has spent his career helping people recover from mysterious aches and pains across their body. The diagnosis? "Stress Illness" - the body's extreme physical reaction to emotional factors. 60% of the time, he says, the stress dates back to childhood, where parents have the opportunity to make or break a child's chances of developing pain. Join us as Dr. Clarke shares some of his wildest stories, along with what he's learned as a parent and how to avoid falling into the "tough love trap."
Podcast Teaser